MetroPro's Markets Served: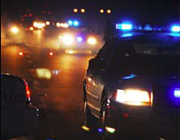 A company that services police agencies operates under significant capital-intensive requirements. Everything is scrutinized: ownership, facilities, equipment, insurance, training, policies and employees.
As the tow service of choice for 11 municipal police agencies, MetroPro has grown into the largest company of its kind in Orange County. Both achievements are clear indicators that MetroPro not only makes the grade, but continually sets the bar for others to follow.

The Public Benefits
Because of the strict standards set by MetroPro's police customers, we are uniquely qualified to deliver these same superior standards of service to the general public.
Private calls for:
Towing
Roadside service
Removing illegally parked cars from private property
Towing abandoned vehicles
All services are handled with the same premier equipment, employees and customer service afforded our municipal clients.
MetroPro is uniquely qualified for special events such as:
Parades
Check points
Emergency/calamity responses
With an unmatched fleet size of 50 trucks, MetroPro can deploy enough capacity to immediately meet the needs of almost any size event or emergency in Orange County.

Back to Top